I am being asked by more and more people to take a look at their life insurance.  Some have very little and some have what seems like a disproportionate amount in relationship to their needs. 
For example, I have been working with a retiring couple in their late 50's early 60's.  They have no debt, no children but a jumbo portfolio on their own earnings and about to inherit many millions.  I referred them to an attorney for their much needed trust work and necessary other legal documents.  At the end of the attorney's assignment, when we had all of the pieces of their estate identified, we could recommend life insurance in the proper amounts for each of them, based on what their unknown tax liabilities are projected to be.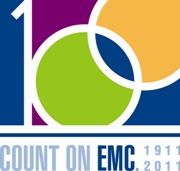 I am placing what is called an Increasing Whole Life, single premium, contract with a term rider.  This is a nice blend and maximizes their premium dollars.  It also offers them a contract that will keep up with inflation and at the least cost. 
There are many universal life contracts that were written the 80's that are not
holding their intended value.  There are cash values in some of these contracts that can be converted to a contract more in line with their current needs and a less cost in some cases.  These are always worth reviewing.  If in the end you best where you are, the numbers will show you that.  I am always trying to improve a client's bottom line and be respectful of their cash flow at the same time.  Good advice and good service is what we stand for.