Here's a great article from the Huffington post about what you need to know about the Cadillac Tax. This was originally posted in June 2015, however, it is quick and easy to read and nothing had changed at that time. Please read through this so you know how you are affected and what this means for you. It is a costly item as part of the Affordable Care Act.
Below is a picture (click to enlarge) that gives you a snapshot of the different years and provisions of the affordable care act that you might find easy to use. The good news, is that it's been delayed!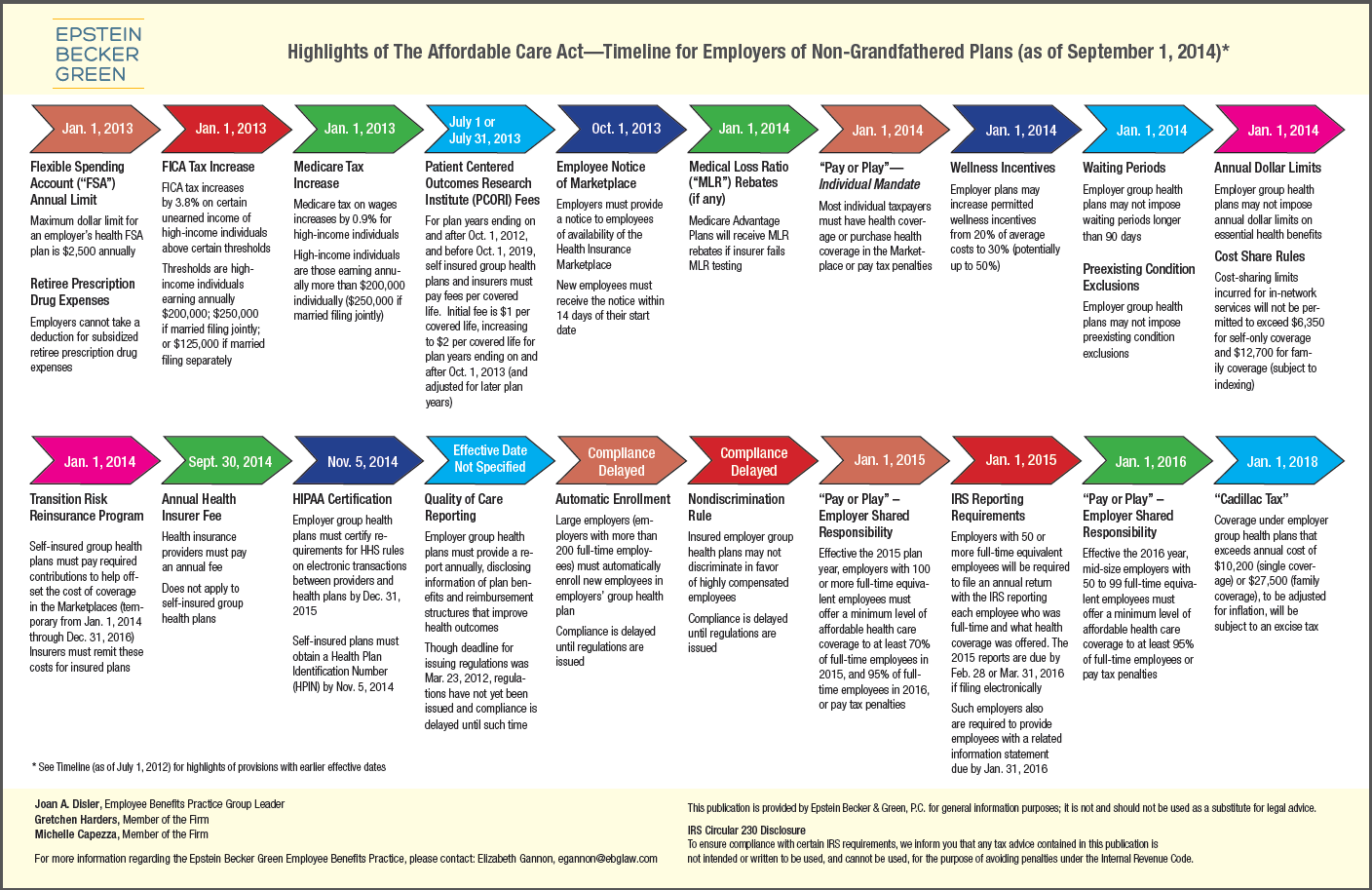 Congress' Christmas present to all business owners who provide benefits to their employees is to put a two year delay on this tax that was originally to start in 2018. However it all shakes down: this buys us some time to reassess your plans. If it's repealed completely, then we will keep you informed accordingly. If it's not repealed, then it gives us an opportunity for better positioning of your benefits moving forward.
If you find this whole thing confusing, guess what. The United States of America and every involved: CPAs, attorneys, doctors, hospitals, insurance companies, insurance agents, etc., are waiting for the next newspaper headlines to tell us what's changed. Whatever I tell you today, if it changes, I'll tell you what it's changed to tomorrow.